Delbar Niroushak, PCC
EXPEDITION Coaching Faculty: Master Facilitator & Licensed Partner (Middle East)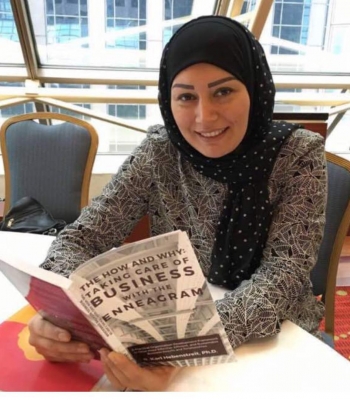 Delbar Niroushak, holds a PhD in Clinical Psychology, is HR Qualified from the CIPD London and is an expert in Self-Mastery skill development for individuals and families as well as for organizations for 22 years. She is a competency-based trainer and Enneagram Coach with experience in both private and public sectors, Delbar is also qualified by MTa (Experiential learning) and designs "Learning Games" for Leaders to empower their Soft Skills. She is an Accredited Professional Trainer from the IEA and holds Senior Membership with the Enneagram in Business.
Delbar has delivered more than 2000 training hours on Empowerment Skills within companies for Self and Team Development. She has created L&D platforms for organizations to build business success and uplift efficiency within their employees and is expert in analyzing employee experience with the knowledge of Enneagram and Coaching. She is also an Executive Coach for a number of Oil and Gas companies.
Delbar is a researcher in Behavioral Change as well as Emotional well being. She believes Coaching for line-mangers and project managers can reduce waste and arise productivity in organizations. She works on activating potential skills and talent retention within companies as an HR Coach.