Sandra McDowell, PCC
EXPEDITION Coaching Faculty: Certified Facilitator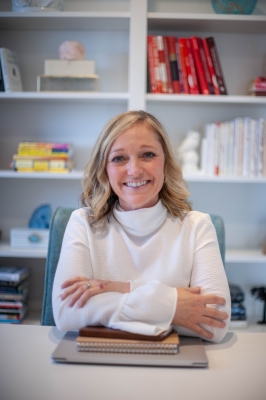 Sandra McDowell, eLeadership Academy Founder and CU Executive

Sandra McDowell is a trusted authority on the application of neuroscience for leadership. As the founder and voice behind the globally recognized eLeadership Academy™, she helps leaders and organizations increase their performance by harnessing the untapped power of the brain.
Author of Your Mother Was Right: 15 Unexpected Lessons About Leadership and the Brain, Sandra is an in-demand international speaker on applied neuroscience and leadership and has spoken at conferences in Brazil, Rome, Belfast, Vienna and across North America. She has received top-rated attendee feedback and was chosen by Toastmasters as a plenary speaker on the Neuroscience of Leadership for their international conference.
Sandra brings over 15 years of executive experience to her work, holds a Master of Arts in Leadership from Royal Roads University, a Certified Executive Coach (PCC) designation, a Certificate in NeuroLeadership, and the Chartered Professional in Human Resources (CPHR) and SHRM-SCP human resource designations. Early in her career she was a recipient of a national and international young leader award.
Sandra is a champion for people and wellness. Today, she is sounding the alarm that our brains are in crisis, and we need to take action to fuel and protect these personal supercomputers. Her mission is to help leaders realize greater effectiveness through stronger human connection, improved brain-health and well-being, and increased focus and accountability.
Sandra continues to inspire organizations and professionals internationally through her programs, speaking engagements, webinars, and executive coaching.