Zach Prosser, MCC
EXPEDITION Coaching Faculty: Master Facilitator & Licensed Partner (USA)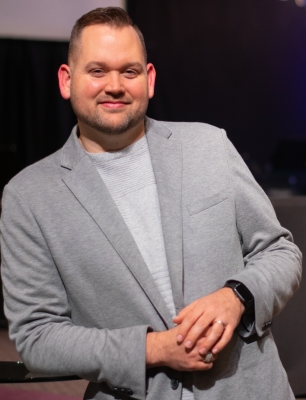 Zach is a global award winning coach, creating conscious connections that empower. His experience of over 12 years in executive leadership with 20 years of non-profit industry work provide an expertise for his leadership development coaching.
Zach is a Master Facilitator with Destination Leadership and Expedition Coaching Certified Coach Training program. As a coach trainer, Zach provides ICF approved coach training to those desiring to utilize coaching skills either professionally as a coach or those looking to advance their skills in leadership. Through training, individuals can become a Certified Leadership Coach and accomplish requirements to begin credentialing with ICF. Additionally, he serves as an adjunct coach for the Center for Creative Leadership and the Cleveland Neighborhood Leadership Development Program. In his work with CCL and NLDP, Zach helps leaders through leadership development programs and coaching. Among his coach background, Zach also holds certification in a range of psychometric assessments including 360 assessments, workplace inventories, and behavioral styles.
In addition to Zach's work in the community, he serves multiple organizations in a pro bono community development role, providing coaching in the academic sector to contribute to social progress in education. As a member of the International Coach Federation, Zach has brought globally recognized and award-winning leadership in the coaching profession. Zach's passion to make an impact is demonstrated in his authentic coaching presence which empowers coachees to advance and achieve results exponentially. His welcoming approach provides a safe space for a creative journey of self-discovery and growth.
Zach holds a Doctorate of Divinity, and he and his beautiful family reside in Akron, Ohio USA. Zach Prosser Coaching is a member of the Better Business Bureau.